Meet Tomlinson Construction's New Apprentices
---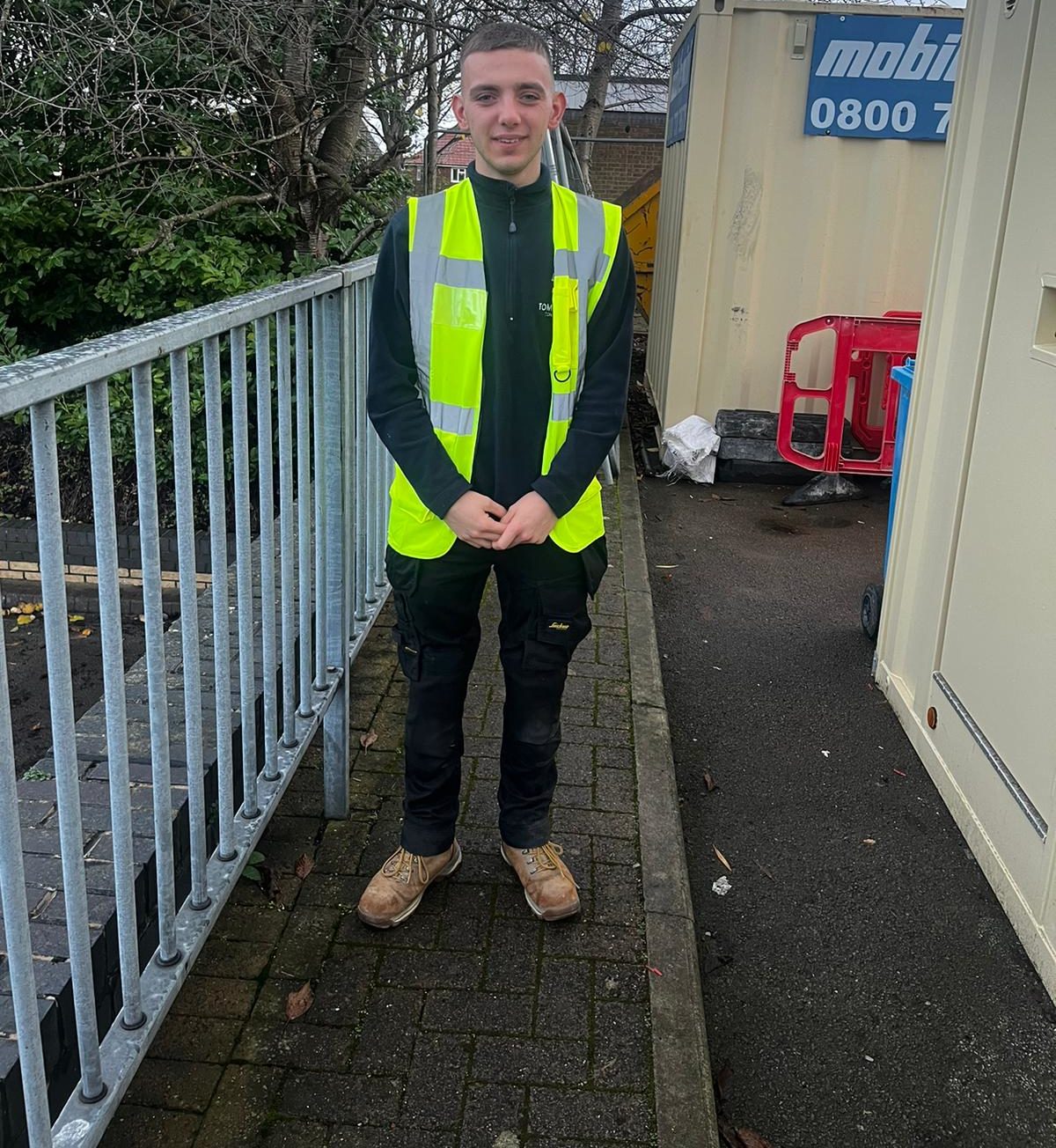 We've expanded our team – hiring two new apprentices Zane Walker and Owen Atha. Having recently hired a project manager and construction project manager, we're delighted to welcome our new trainees to the team.
Zane joins us as an aspiring bricklayer and Owen to learn about carpentry and joinery. During their Apprenticeships they'll be gaining the practical experience they need to learn and develop their respective crafts.
Introducing Zane Walker
---
We met Zane at a college recruitment drive when visiting Leeds College of Building. He's currently in his second year studying bricklaying and he really impressed us with his can-do attitude and keenness to learn, skills that will take him far in his time with us.
Outside of work, Zane is an avid gym-goer, and currently learning to drive. He loves to keep himself busy, healthy, and learning.
Having felt a calling to practical work, Zane did some work experience and small jobs on a few sites before he signed up for Bricklaying at college. His ambition is to eventually be a fully qualified builder, working with us.
Zane has already been involved in a few projects by getting involved in removing scaffolding, laying down concrete floors and concrete walls.
Having just started his Apprenticeship, Zane says: "I cannot pick a favourite part of the job. I'm loving every second of my time at Tomlinson Construction. I feel that I'm getting lots of first-hand experience of bricklaying which I hope to use eventually to build my own house."
Introducing Owen Atha
---
Aspiring carpenter and joiner, Owen Atha joins us from his second year at Leeds College of Building, where he's studying carpentry and joinery.
Owen is a diligent worker with an ambition to set up his own hotel, building it from the ground up once he's fully trained.
He's previously worked on jobs such as labouring and stonework, also helping his dad with a van conversion. This is where his passion for joinery comes from. This attitude is something we look for in all our team.
He's working closely with three of our expert joiners on jobsites, already studding walls and cutting.
When asked about what he's most excited about learning, Owen says: "All of it, I'm just excited to be able to do everything. I love that at Tomlinson, there is great career progression and future planning. I feel like my learning is supported and it is just a good company to work for."
Welcome to our newest recruits! We are excited to have you onboard.
If you think an Apprenticeship with us could be for you, get in touch.